Welcome to SAMA Portsmouth & Gosport
The SAMA Organisation is the largest, most successful and widely recognised independent martial arts group in the UK. It was established in Sussex in 1978 by our Chief Instructor Hanshi A. Gibson 8th Dan Black Belt, who shares over 50 years of martial arts experience with fellow instructors and students.
Over the years, SAMA has expanded to all over Sussex and into Hampshire, Surrey, Dorset, Kent, Wiltshire and Berkshire. SAMA is the largest independent group in the UK under a single chief instructor, with more than 10,000 members training in more than 500 locations. For more on SAMA's history visit www.samaorganisation.co.uk
Locally, we teach Karate in schools all over Portsmouth, Southsea & Gosport, and teach Kickboxing to youths and adults alike. Classes are run both before & after school, as well as into the evenings, and are run in a friendly atmosphere. Parents are free to stay and watch the classes, or to leave and return at the end of the class.
All classes are £5 PAY AS YOU GO (£6 for ages 16 & above) and there are no direct debits or contracts.
KARATE
Karate is a traditional Japanese Martial Art, that requires discipline in mind and body, for ages 4 and over. SAMA specialises in teaching before-school as well as after-school classes, with classes also available in the evenings and at weekends. Click here for more
​
KICKBOXING
We run Kickboxing classes in both Portsmouth and Gosport. A great way to improve fitness, lose weight, tone up and burn calories. Our American Kickboxing Academy is for adults and youths and is all taught in a relaxed and friendly atmosphere with energising music. Learn the skills of boxing with additional kicks through a progressive colour belt system similar to that of Karate. The classes include stamina training exercises and tummy toning - popular with mums and dads. Kickboxing runs...more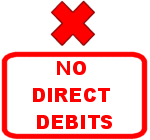 ​
QUICK UPDATES
​
PLEASE NOTE: THERE WILL BE NO KARATE CLASS AT FRATTON COMMUNITY CENTRE THIS SATURDAY 20th JULY 2019. WE WILL BE BACK NEXT WEEK.
​
REMINDER - CLICK HERE TO KEEP US INFORMED OF ANY CHANGES IN CONTACT DETAILS AS THIS IS VERY IMPORTANT. THANK YOU IN ADVANCE
​